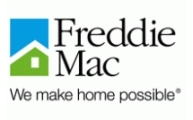 December 16, 2014 08:00 ET
Freddie Mac December U.S. Economic and Housing Market Outlook
A Look Back at Five Predictions for 2014
MCLEAN, VA–(Marketwired – Dec 16, 2014) – Freddie Mac (OTCQB: FMCC) released today its U.S. Economic and Housing Market Outlook for December, looking back at five key consensus predictions for 2014, how they fared, and what that means for housing and the economy in 2015. A video preview, along with the complete December 2014 U.S. Economic and Housing Market Outlook and forecast table, is available here.
Outlook Highlights
Most expected homes sales to see healthy gains in 2014, but a weaker than expected economy and harsh winter had a significant drag on sales in the first half of the year. The economy and homes sales recovered in the latter half of 2014, and we expect this to continue in 2015, projecting a four percent rise in home sales to 5.6 million, the highest level of annual sales since 2007.
After nearly double-digit house price gains in 2013, home value gains moderated, as expected, to a 4.5 percent pace in 2014. Expect gains to continue to moderate in 2015 with an annualized growth rate of 3.0 percent.
The first majority purchase-money origination market in 14 years materialized. However, gains in purchase-money originations did not offset the dramatic drop in refinance activity in 2014, and we expect an eight percent further decline in single family originations in 2015.
As anticipated, the rental market continued to lead the housing recovery in 2014. Rental vacancies fell to the lowest level since 2000, absorption rates on new apartment rentals rose, and developers started the largest number of rental apartments in 25 years. Strong fundamentals point to further origination gains in the multifamily sector over the next two years and up about 14 percent in 2015 over 2014.
Contrary to expectations, mortgage rates drifted lower in 2014 with the average 30-year fixed-rate mortgage hovering just below 4 percent in early December. A weaker than expected economy and employment picture accounted for the Fed maintaining its accommodative monetary policy which kept rates low. As the economy strengthens in 2015, rates on the 30-year fixed mortgage should climb gradually, averaging 4.4 percent and remaining below 5.0 percent throughout next year.
Quote
Attributed to Frank Nothaft, Freddie Mac vice president and chief economist.
"The recent drop in oil prices has been an unexpected boon for consumers' pocketbooks and most businesses. Economic growth has picked up over the final nine months of 2014 and lower energy costs are expected to support growth of about 3 percent for the U.S. in 2015. Therefore we expect the housing market to continue to strengthen with home sales rising to their best sales pace in eight years, national house price indexes up, and rental markets continuing to display low vacancy rates and the highest level of new apartment completions in 25 years."
Freddie Mac was established by Congress in 1970 to provide liquidity, stability and affordability to the nation's residential mortgage markets. Freddie Mac supports communities across the nation by providing mortgage capital to lenders. Today Freddie Mac is making home possible for one in four home borrowers and is one of the largest sources of financing for multifamily housing. Additional information is available at FreddieMac.com, Twitter@FreddieMac and Freddie Mac's blog FreddieMac.com/blog.